February 8
This upcoming Monday, is Valentine's Day! Let's get ready for the sweetest holiday of the year, with this fun storytime:
It was the Night Before Valentine's Day and the kids are getting ready for a day of parties and games! https://buff.ly/3o0hezj
Splat the cat has a special valentine for a certain someone in his class. Her name is Kitten, and Splat likes her even more than fish sticks and ice cream. Will she accept his Valentine? https://buff.ly/3o1ZHGH
Sing along to the song If You Love Me and You Know It with the Kiboomers: https://buff.ly/35sbesz
How about making a sweet treat? Check out this tutorial:https://buff.ly/3r3dS0k
February 1

Today is the first day of February and we are kicking off the month with a couple stories to honor Black History Month. We hope you enjoy:
Our first story is by author and illustrator Christian Robinson, "You Matter". The story is a reminder that everyone, big or small, matters! https://buff.ly/3GYBskh
Check out these activity sheets to the story "You Matter". https://buff.ly/3r4OuY6
Our second story "Bedtime Bonnet" is read by the author, Nancy Redd. Bedtime Bonnet gives readers a heartwarming peek into quintessential Black nighttime hair traditions and celebrates the love between all the members of this close-knit, multi-generational family. https://buff.ly/3r2oRqN
Now sing the ABC song along with Usher and the Sesame Street crew: https://buff.ly/3IG4zcE
Check out these fun activities to help celebrate Black History Month: https://buff.ly/32zDDM9
January 25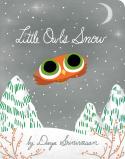 Little Owl experiences his first snow and first winter in the story Little Owl's Snow by Divya Srinivasan. https://buff.ly/2XpmCho
Now let's have some winter fun and sing along to I'm a Little Snowman with the Kiboomers:https://buff.ly/3pZrWqY
Check out this video on how to build a great snowman: https://buff.ly/3qRHc8F
Now it's craft time:https://buff.ly/2rnR1QU
Happy Reading, Miss Pam
January 18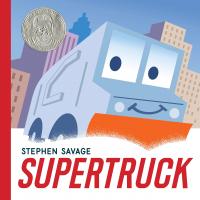 When the city is hit by a colossal snowstorm, only one superhero can save the day. But who is this mysterious hero, and why does he disappear once his job is done? Find out as you enjoy the story Supertruck by Stephen Savage. https://www.kidlit.tv/2015/10/read-out-loud-stephen-savages-supertruck/
Check out this fun song about the Snow Plow: https://www.youtube.com/watch?v=5oa8P3HJhYw
Finally, work on shapes with this fun snow plow shape craft: http://www.readingconfetti.com/2013/01/3-d-shape-snowplow-craft-for-boys.html
January 11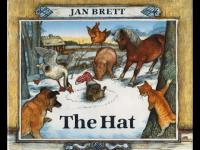 Did you know this Saturday is national Hat Day? So, there is no better time to enjoy The Hat by Jan Brett. Hedgie the hedgehog finds a woolen sock blown from the washing line. He pokes his nose inside but it gets stuck on his prickles -- and the fun begins. https://buff.ly/3zmfkNQ
Sing and dance along with the Kiboomers to the Winter Hokey Pokey: https://buff.ly/3qIV5Gd
Or you can even design your own hat: https://buff.ly/3EQUIyo
January 4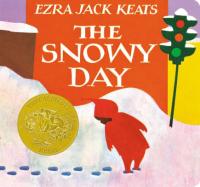 We are beginning the new year with one of my favorite classic picture books The Snowy Day by Ezra Jack Keats. Follow along with the adventures of a little boy in the city on a very snowy day. The story is brought to us by Brightly Storytime:https://www.youtube.com/watch?v=QYWodTneq-Q  Sing along to the song Snow Flakes, Snow Flakes by the Kiboomers:https://www.youtube.com/watch?v=TDJIhayM9dw  Check out all of the snowy fun activities to go along with The Snowy Day: https://www.homeschoolcreations.net/35-crafts-activities-and-printables-for-the-snowy-day/
December 28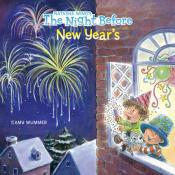 Here we are ready to ring in a new year! Check out the story The Night Before New Year's by Amy Wing. It's the night before New Year's, and the whole family is determined to stay up until midnight! Everyone's stocked up on sparkly streamers and festive party hats, but after a night filled with card games and too many cupcakes, the little ones are getting sleepy. . . Can they make it until the clock strikes twelve?  https://www.youtube.com/watch?v=iqX4_ibZcZo   It's time to cheer for the new year! Check out this New Year's Song by the Kiboomers: https://www.youtube.com/watch?v=yrdQDw3JRX4   Finally, look at these fun New Year's Eve crafts from My Bored Toddler: https://myboredtoddler.com/new-years-eve-activities-for-toddlers/
December 21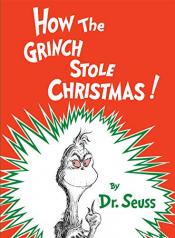 It's only a few days until Christmas! So, let's listen along to the classic story How the Grinch Stole Christmas by Dr. Seuss: https://www.youtube.com/watch?v=YOpKuQO1FkA   Now that you've had a story get ready to dance and play the Christmas Freeze Dance by the Kiboomers:  https://www.youtube.com/watch?v=eo9bpiwKpx4    We'll finish out the day by checking out these Christmas crafts found on The Spruce Crafts:  https://www.thesprucecrafts.com/christmas-crafts-for-preschoolers-and-toddlers-1250259
December 14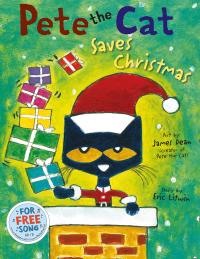 This week's story Pete the Cat Saves Christmas by Eric Litwin and James Dean is brought to us from the Official Pete the Cat Club. When Santa falls ill and Christmas may have to be canceled, who saves the day? Why Pete the cat comes to the rescue! https://buff.ly/3lzWr4q After the story, get up, sing along and dance to Skake Them Santa Claus Bones by the Kiboomers: https://buff.ly/3ooGEXP Finally check out these 50+ holiday crafts from the website The Best Ideas for Kids: https://buff.ly/2xRfDkc
December 7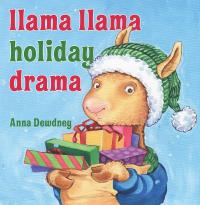 This week's story selection is Llama Llama Holiday Drama by Anna Dewdney and is brought to us by Brightly Storytime. The holidays are filled with fun and excitement and a lot of things to do and make, but poor Llama Llama has to wait. Patience not being his strong suit, and completely overwhelmed by all the holiday activities, he has a complete meltdown on Christmas Eve. Fortunately, Mama Llama is there to save the day with hugs and kisses and a little quiet time. https://buff.ly/3EwveXO Next sing and dance to the Reindeer Pokey by the Kiboomers: https://buff.ly/3lAJTJL Finish up by checking out these holiday craft ideas from Good Housekeeping: https://buff.ly/2JeJIDI
November 30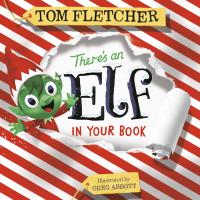 https://buff.ly/2YOTPaq We are kicking off the holiday season with the story There's an Elf in Your Book by Tom Fletcher brought to you from Brightly Storytime. In the story, an elf invites the reader to take the Nice List Test, while avoiding mischievous Elf's naughty tricks, to prove Santa should bring Christmas presents to him or her. Do you have what it takes to make Santa's Nice List? Next let's sing and dance to Rudolph the Red-Nosed Reinder by the Kiboomers: https://buff.ly/3CmGunE Finally check out these Christmas Elf crafts: https://buff.ly/320zb8t
November 28
https://buff.ly/3CgaqBT In celebration of the first night of Hanukkah enjoy this special storytime. Meet the Latkes is read by the author Alan Silberg. In the story, Lucy Latke's family is a family of potato pancakes. After lighting the menorah and gobbling the gelt, Grandpa Latke tells everyone the Hanukkah story, but it's up to the Latke family dog to set the record straight. Get ready to singalong to the song I Like to Eat Latkes by the Kiboomers: https://buff.ly/3qLP7px Finally check out these fun crafts found on Spruce Crafts: https://buff.ly/3Cmt5f2 Happy Hanukkah!
November 23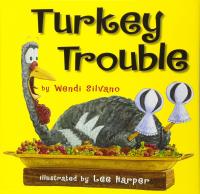 https://buff.ly/3kGJD8U With Thanksgiving being this week, I thought a turkey story was in order. Check out the story Turkey Trouble by Wendi Silvano. In the story Turkey is in trouble. Bad trouble. The kind of trouble where it's almost Thanksgiving...and you're the main course. But Turkey has an idea--what if he doesn't look like a turkey? What if he looks like another animal instead? After many hilarious attempts, Turkey comes up with the perfect disguise to make this Thanksgiving the best ever! Next let's do the Turkey Hokey Pokey with the Kiboomers: https://buff.ly/35XGz4j And finally check out these turkey crafts found on Good Housekeeping: https://buff.ly/3wQMMdT
November 16
https://buff.ly/3njMs4c This week we are taking an adventure outdoors with the story Bear Came Along. Once upon a time there was a river flowing through a forest. The river didn't know it was capable of adventures until a big bear came along. But adventures aren't any fun by yourself, and so enters Froggy, Turtles, Beaver, Racoons, and Duck. These very different animals take off downstream, but they didn't know they needed one another until thankfully, the river came along. Next, how about going on a Bear hunt with the Kiboomers: https://buff.ly/396VhVh Finally check out this Going on a Bear Hunt craft frombuggyandbuddy.com: https://buff.ly/2P8FQGq
November 9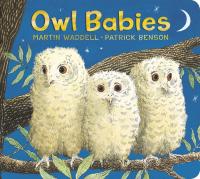 Owl Babies by Martin Waddell https://buff.ly/3GRadIR This week's story selection is one of my personal favorites! I just love these 3 little owls. Sarah, Percy and sweet little Bill awake one night to find their mother gone; they can't help but wonder where she is. The baby owls wonder where she is, what she is doing and all Bill can say is "I want my Mommy." Join along and watch the ensuing celebration when their Mom returns home! Check out this craft you can make with items you have around the house: https://buff.ly/3nYtn6S And finally sing along and act out this Owl song by the Kiboomers: https://buff.ly/3EQhu9R
November 2
We are starting the month of November with a couple of stories to honor American Indian Heritage Month. We begin with Knots on a Counting Rope by Bill Martin Jr. This story is told by the warmth of a campfire beneath a starry night sky, a Navajo youth named Boy-Strength-of-Blue-Horses listens to the tale of his birth from his grandfather. Although blind, the boy learns that he has the strength to cope with his condition and meet any challenge that comes his way. https://storylineonline.net/books/knots-on-a-counting-rope/
The next story is Fry Bread A Native American Family Story by Kevin Noble. This book tells the story of a food that is a shared tradition for Native American families all across the North American continent. It also includes a recipe for fry bread. Yum! https://www.youtube.com/watch?v=ZGoPq2CeJdw
Lastly, check out this Native American Drum craft from the Crafty Homeschool Mom: https://craftyhomeschoolmom.com/how-to-make-a-native-american-drum/
October 12
Here is this week's Virtual Storytime! Louise Loves Art
This weeks' story "Louise Loves Art" by Kelly Light is read by the author/illustrator. In this story, we meet Louise. Louise loves art more than anything. It's her imagination on the outside. She is determined to create a masterpiece, her pièce de résistance! Louise also loves Art, her little brother. This is their story. You can find this story and more in one of our Storytime to Go Kits. The kit includes 5 picture books on a theme, a craft, and an activity sheet. Stop by the Library to get your kit today!
https://www.youtube.com/watch?v=gg3T3bmiAhc
Here is an activity to go along with the book. The author/illustrator shows you how to draw the cat from her story. Get your pencil and paper ready!
https://www.youtube.com/watch?v=PdaCnJA9wQs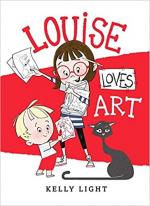 October 4
Zombies Don't Eat Veggies!
Mo Romero is a zombie who loves nothing more than growing, cooking, and eating vegetables. Tomatoes? Tantalizing. Peppers? Pure perfection! The problem? Mo's parents insist that their niño eat only zombie cuisine, like arm-panadas and finger foods. They tell Mo over and over that zombies don't eat veggies. But Mo can't imagine a lifetime of just eating zombie food and giving up his veggies.
 https://storylineonline.net/books/zombies-dont-eat-veggies/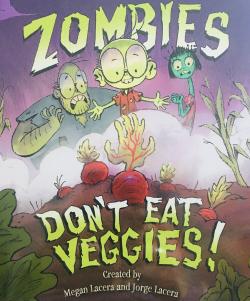 Are you ready to sing with the Kiboomers? It's the vegetable song called Let's Chop Our Veggies.
https://www.youtube.com/watch?v=7uNc9cIn5LU
Check out this fruit and veggie art stamping project brought to you from The Children's Museum of Cleveland
https://www.youtube.com/watch?v=403GlcSPFAI
September 28
This week's Storytime selection is in honor of Hispanic Heritage Month September 15 - October 15.
https://www.readbrightly.com/brightly-storytime-senorita-mariposa/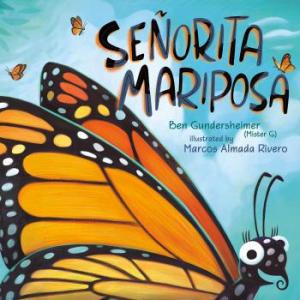 After storytime, you can visit this site at PBS Kids and learn how to make a butterfly costume! We hope you enjoy it!
---
Just click on the Storytime image to begin.